Femboy Hooters
is an American chain of restaurants most notable for its employment of femboys in highly-exposing clothing. It was established in Austin Texas on Feburary 9th, 2019 by Sir Astolfo of England. After landing an investment deal with French company Artémis in May 2019, Femboy Hooters was able to rapidly expand and had at least one restaurant per US state by December 2019. After suffering a huge loss of business, Femboy Hooters retracted to just a handful of critical locations in Texas, Florida, Alabama, and Mississippi.
Origin and Rise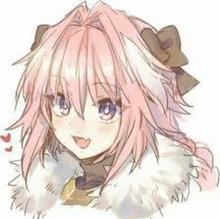 Femboy Hooters was established in Downtown Austin, Texas on Feburary 9th, 2019 by Sir Astolfo of England. Astolfo, having an extensive background within the Anglo-French economic elite, planned to take advantage of the gap in the Southeast Texas' food service market, caused by a short recessive drop in other industries, mostly in agriculture and meat. To gain a temporary advantage over competition, Astolfo imported cheaper meat from Jamaican farmers.
By May, Astolfo had negotiated an $5 million investment contract with François Pinault, founder of the company Artémis. This enabled the restaurant to financially expand out of Texas. Femboy Hooters became a sensation through out the US South by August, drawing in thousands of customers as well as other capital investors like 500 Startups.
By December, Femboy Hooters was able to establish restaurants across all 48 states in the US, which marked its largest extent to date.
Decline
Astolfo Indictment
On Janurary 3rd, 2020, Astolfo was indicted by a federal court on multiple counts of trade and business violations, most notably dumping import prices and wage theft. There were additional criminal charges threatened due to Astolfo knowingly dealing cash transactions with Cuban sugar firms, breaking US embargo laws.
Many of Femboy Hooter's investors were subpoenaed and probed by FBI and FTC officials. This created a large chasm within the Femboy Hooter's board of directors. By January 10th, about 3/4 of Femboy Hooter's investors had retracted support and half of its directors had quit. The remaining directors filed a termination of their contracts, forcing Astolfo to resign as CEO, giving up all involvement with the company.
Although the criminal charges were dropped, Astolfo was found guilty on January 11th with a $500 million fine. He soon later filed for personal bankruptcy.
Felix Argyle was named CEO on January 15th.
Femboy Hooters was unable to reacquire its previous business height prior to the Astolfo incident. At the end of February, only 12% of its 82% net income loss. However, it was able to hold onto most of its properties thanks to a stable flow of loans from the Pinaults of France.
This changed in March when the pandemic had struck down much of the US economy as states began to close down into quarentine and required social distancing. To preserve the company, Felix ordered a layoff of 43% of Femboy Hooters employees while closing nearly all of the northern restaurants. This retraction was strategic as the board sought to keep the business where it was mostly profitable.
May Fire Incident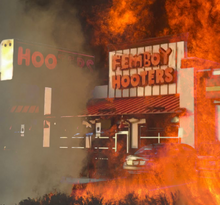 During the US riots of late May 2020, two of Femboy Hooters major locations in Houston and St Paul (its last northern restaurant) were both looted and set aflame. Felix announced that both restaurants would be able to be rebuilt by September but later redacted that the board had pressured Felix into keeping just the Houston establishment.
Pinault Retraction
On June 6th, 2020, François Pinault and the Artémis Board of Directors issued a joint statement of retracting all financial support of Femboy Hooters, citing the unfortunate circumstances which have restricted the profitability of business as well as the poor decision-making by the company's choice of CEOs.
The same day, Felix resigned as CEO.
The board of directors is planned to hire a new CEO and set out a plan to adopt franchising to adapt and recover.
Uniforms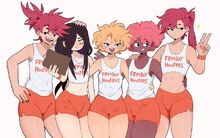 Standard Femboy Hooters attire typically include:
•White tank top with orange Femboy Hooters logo
•Orange shorts
•White socks
•White sneakers
Trivia
•Astolfo originally planned to name the chain Astolfo's Meathouse.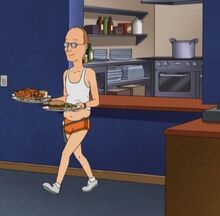 •Dale Gribble, friend of Bill Dauterive, is a known employee
Community content is available under
CC-BY-SA
unless otherwise noted.